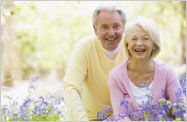 Welcome to By Your Side Nursing Care, a home health care agency dedicated to meeting your health care needs. Our goal is to help people live happy, healthy lives in the comfort of their own homes by providing quality, compassionate care to preserve independence and contribute to a better life.
By Your Side Nursing Care provides a wide spectrum of services from grocery shopping and light housekeeping, to around-the-clock care for those most at need. We can customize a care plan that works well for you, based on your needs and budget.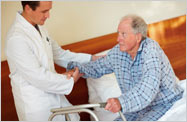 Live-In Care
One to seven days a week
Hourly Care
Day, evening and night coverage
on a part-time or full-time basis
Respite
Provide relief coverage for family
or staff (short or long term)
Hospice
Assistance available on an as
needed basis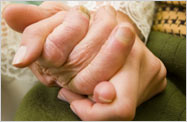 Personal Care
Meal Preparation
Light Housekeeping
Errands and Shopping
Conversation and
Companionship
Reiki and Massage Therapy

"The nurses and home health aides at By Your Side Nursing took excellent care of my mother, and helped her to live happily in her own home for many years. They went above and beyond what you would expect actually, often bringing her DVDs and books that they thought she would like, and creating a very loving atmosphere for her to live in. At the same time, the team brought me peace of mind, knowing my mother was well looked after, even though I live many miles away.
Maureen
Chicago, IL